Our premiere meeting space, Academy Hall, is bright and spacious for attentive learning. Over 4,000 square feet of modern, flexible space accommodates up to 325 persons (theater-style), or 240 people (round tables). Our award-winning architectural design with wood paneling accents and an accessible, raised stage lends itself to a suitable learning environment for the most demanding conference or seminar.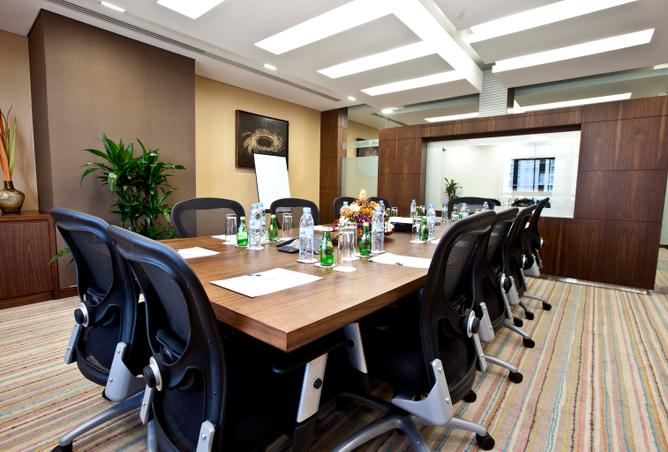 The modern, contemporary art theme found throughout the Conference Center is carried into Academy Hall for a tasteful decorative touch. The Hall is completely fitted with the latest technology and is well known for its extensive audio-visual support. Four built-in, simultaneous translation booths with wireless headset receivers are available for use. A production studio complete with broadcast quality cameras and editing capabilities is offered as well.
Our Media Services Manager is pleased to assist in planning and implementing all of your technological requirements, as the rest of our managers are committed to ensuring the entire experience at the AED Conference Center exceeds all of your meeting needs.