I'd found that I'd been lost ever since starting at my enterprise in Kampala, but it was always more metaphorical than anything else. The ins and outs and who's who of a small publishing company, Smart Toto, took some getting used to. First, day one rolled by and then just as quickly day two disappeared as well. Enter day three and that familiar lost feeling, only this time, there was nothing metaphorical about it. I was literally lost, in central Kampala, a part of town I was yet to explore.
I say lost, but that may be a strong term. I did have my counterpart, Patrick, and three of the Smart Toto team with me. All Ugandan. All calm as you like. A bit melodramatic? Possibly.
We were in Mbuubi, a region of Kampala, to conduct what Smart Toto refer to as a facilitation day. As a non-profit, they focus all their attention on social impact. Specifically, they aim at increasing the literacy rates in the youth population so that they are better prepared for the world that awaits them. These facilitation days are a huge part of that focus. Essentially, some of Smart Toto staff will go out to a partner community of theirs with copies of their books and help teach and promote reading and writing amongst the youth. In this case, the partner was an organosation that provides a centre of learning for young boys from the street.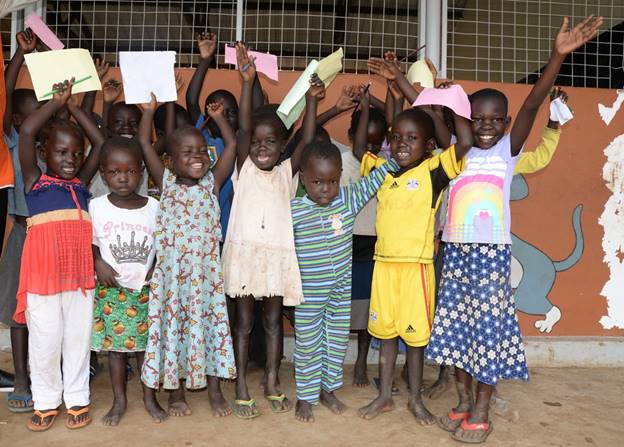 Reminiscent of a youth centre in the UK, the programme provides a space for the children to come to during the day where they can access basic necessities. Many of the street children are unfortunately accustomed to a life of abuse and exploitation, often having to beg to try and earn just a small amount to live from. This organisation provides them with an alternative. A place where they can feel safe, cared for, and most importantly, begin to feel like children again. With an age range from about five to fifteen and with the boys coming from a number of areas across Kampala, the programme openly represented one of Smart Toto's key messages in their book, 'Sharon's Song', which was to be read today.
After setting up three lots of benches outside and then dividing the boys into age groups, we began. The sessions were led by the people from the kids' organisation while Smart Toto facilitated them, ensuring that the learning plan set out beforehand was put in place. The aim was not just to get the boys reading the book, but also to get them thinking about the messages it contained.
In one excerpt, the importance of personal bonds is emphasised by Sharon's relationship with her two cousins. The trio are represented as the alternative to a group of bullies who are giving Sharon a hard time. With the support of her cousins, the bullies are chased away, and Sharon is clearly displayed in the more favourable position. Not only was this used to show the boys the value in close friendships, but it was also an obvious separation between good and bad, something the majority had never been taught before. Such a lesson epitomised the Smart Toto ethos and underlined the connection between their product and their mission. The service they offer to their partner communities doesn't simply stop at the handing over of a book; no, it endures and transforms into making sure the book meets its function and the key messages contained within it are taught and understood. Only in this way can Smart Toto help realise their goal of nurturing a literate younger generation to create confident, educated citizens so crucial in the future of Uganda.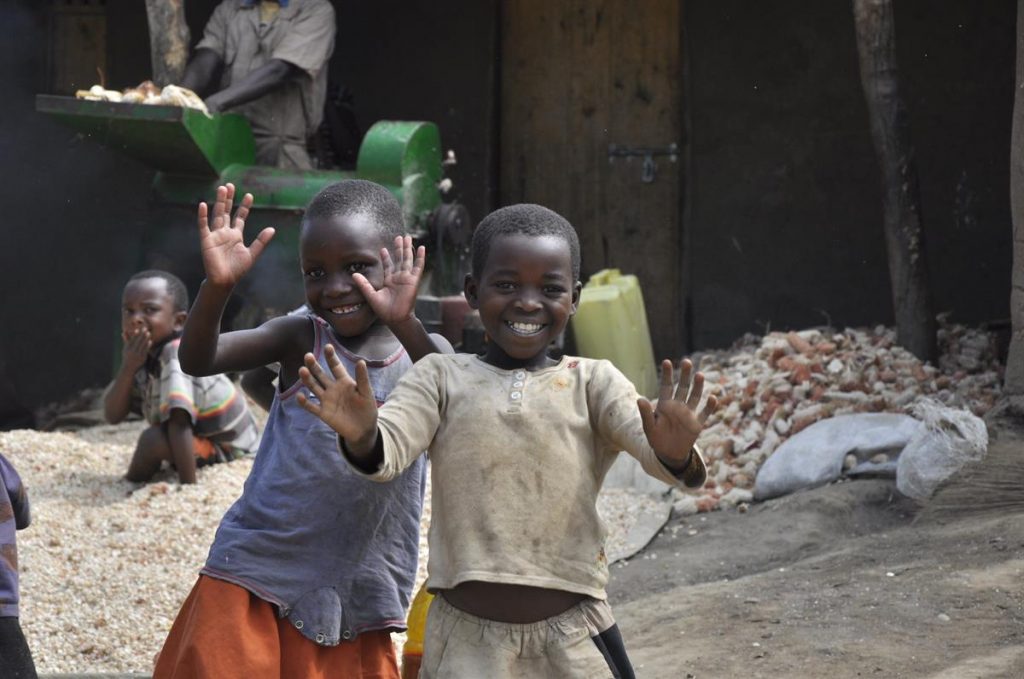 It should come as little surprise then that Challenges Worldwide would pick such a driven social enterprise like Smart Toto to work closely with.  Even just a quick browsing of the Challenges website reveals their key criteria in assessing the businesses they want to work with. The tagline, 'Prosperity isn't just about counting wealth', is perhaps no more applicable anywhere else than it is to the work of Smart Toto. In this phrase, Challenges are making clear reference to the worldwide SDG's (Sustainable Development Goals), specifically no poverty, quality education and gender equality to name a few. In just the little information I have included already, it should be apparent how Smart Toto fit the bill, particularly in their commitment to education and reducing inequalities.
But I divert too much- back to our day! With Luganda being the primary language in Uganda, the idea of these sessions was to promote the reading, writing and speaking of the English language. I was told beforehand that there were different levels of English and it might be hard for myself to understand; however, I was incredibly surprised! All of them were encouraged to read aloud and I didn't have to strain to hear them nor fill in any gaps in my understanding.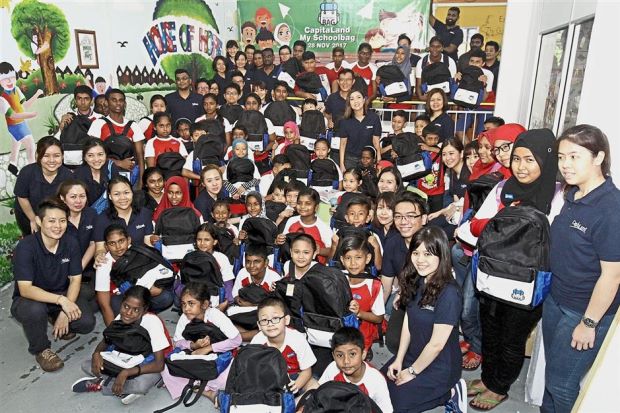 The writing was of a basic level but enough to show progress and promise. The boys were given a small double-sided blackboard as words were first written and understood in Lugandan before being translated and written into English. The vocabulary taught was focused on emphasising values such as 'love' and 'honesty', which the boys may not have been taught before. I myself learnt that 'Enyuba' translates as 'Home', an interesting little fact but nothing to write enyuba about…
All in all it was a pretty successful day for both organisations and an absolutely fascinating one for Patrick and I. We aware what with being assigned to a publishing enterprise specialising in children's books that inevitably, we were going to come in contact with their target audience, but to do so within their own community as part of an outreach day was even better. It was an interesting way to learn about what our business actually does and how they maintain their niche.